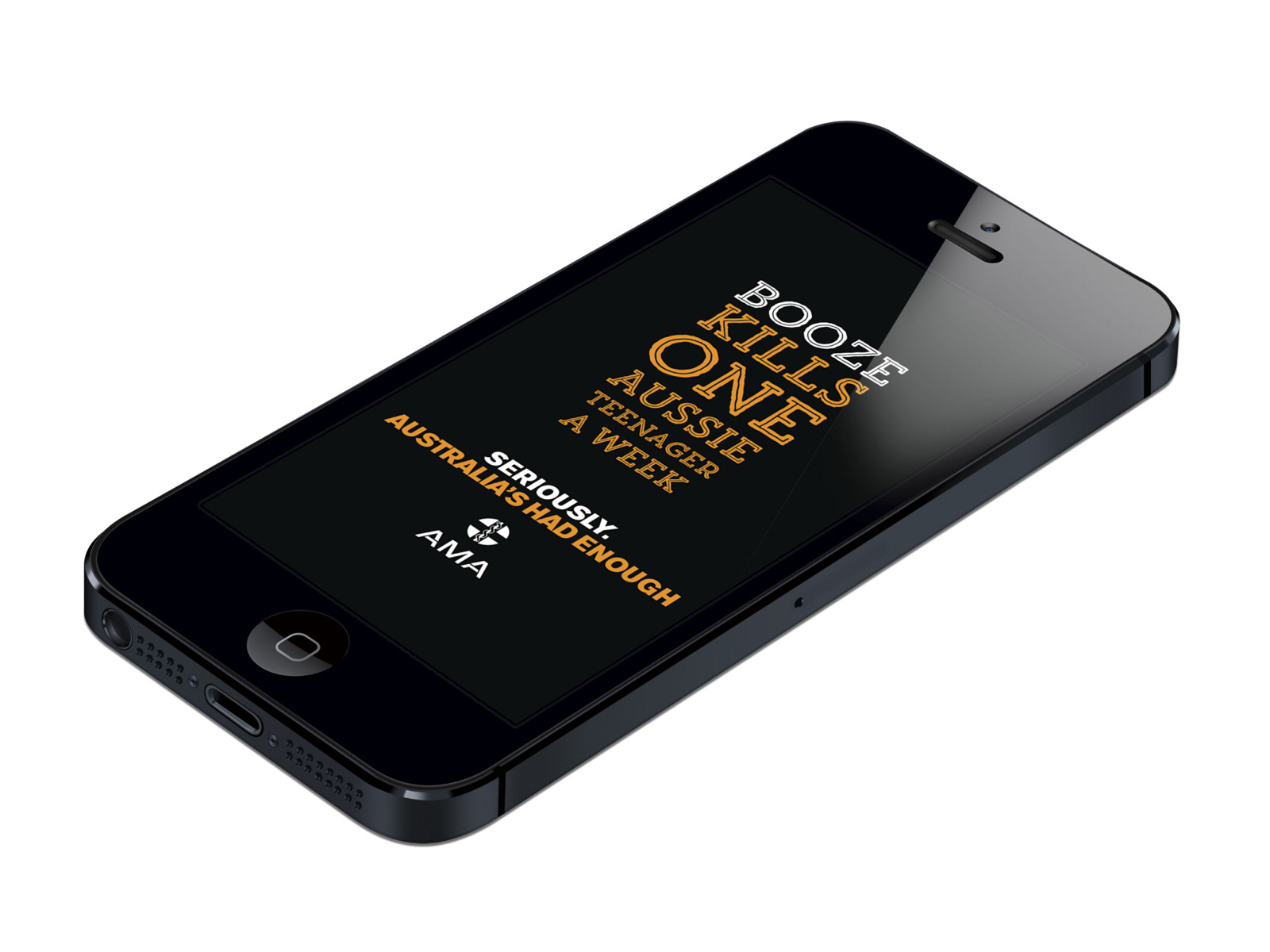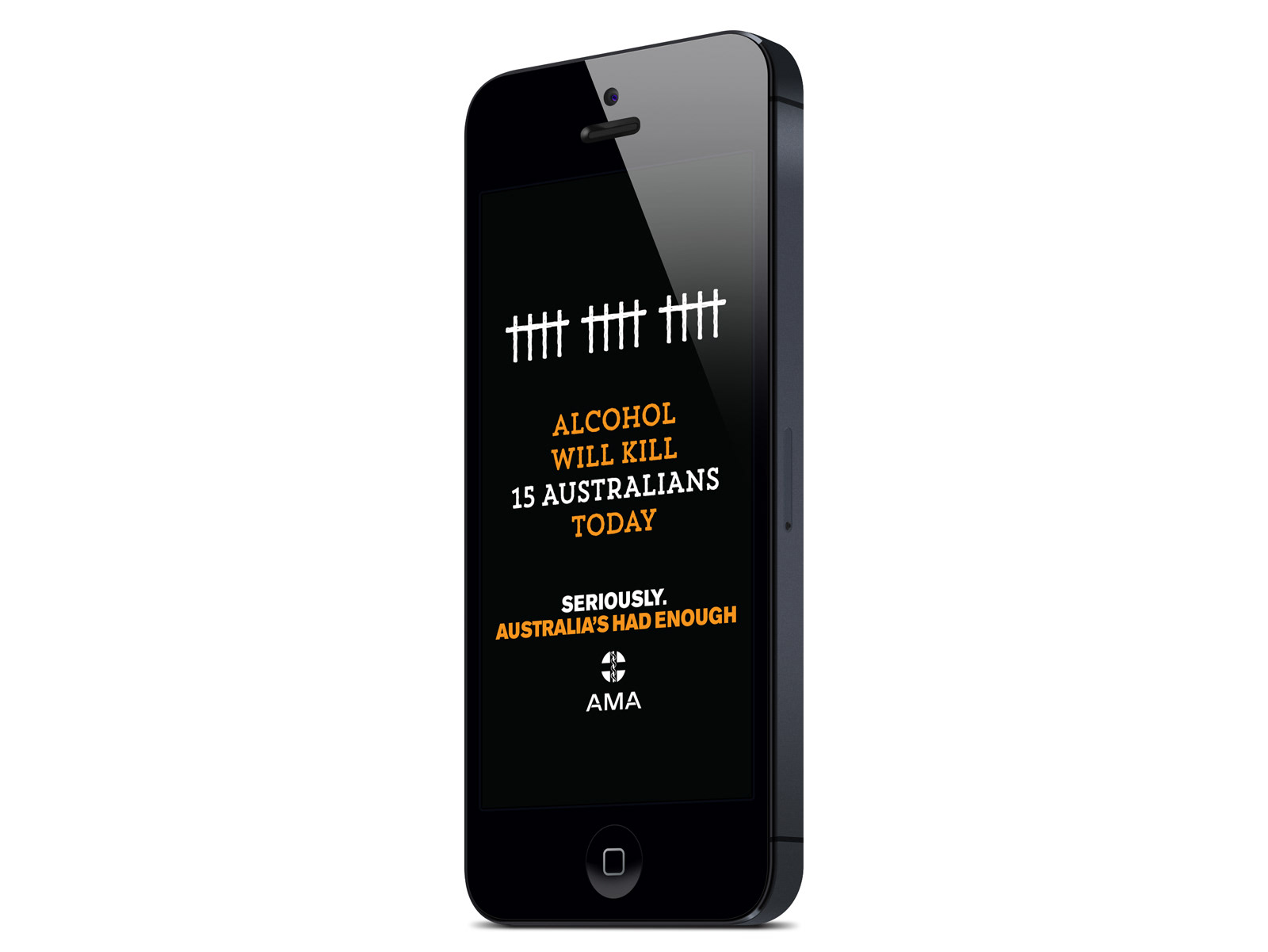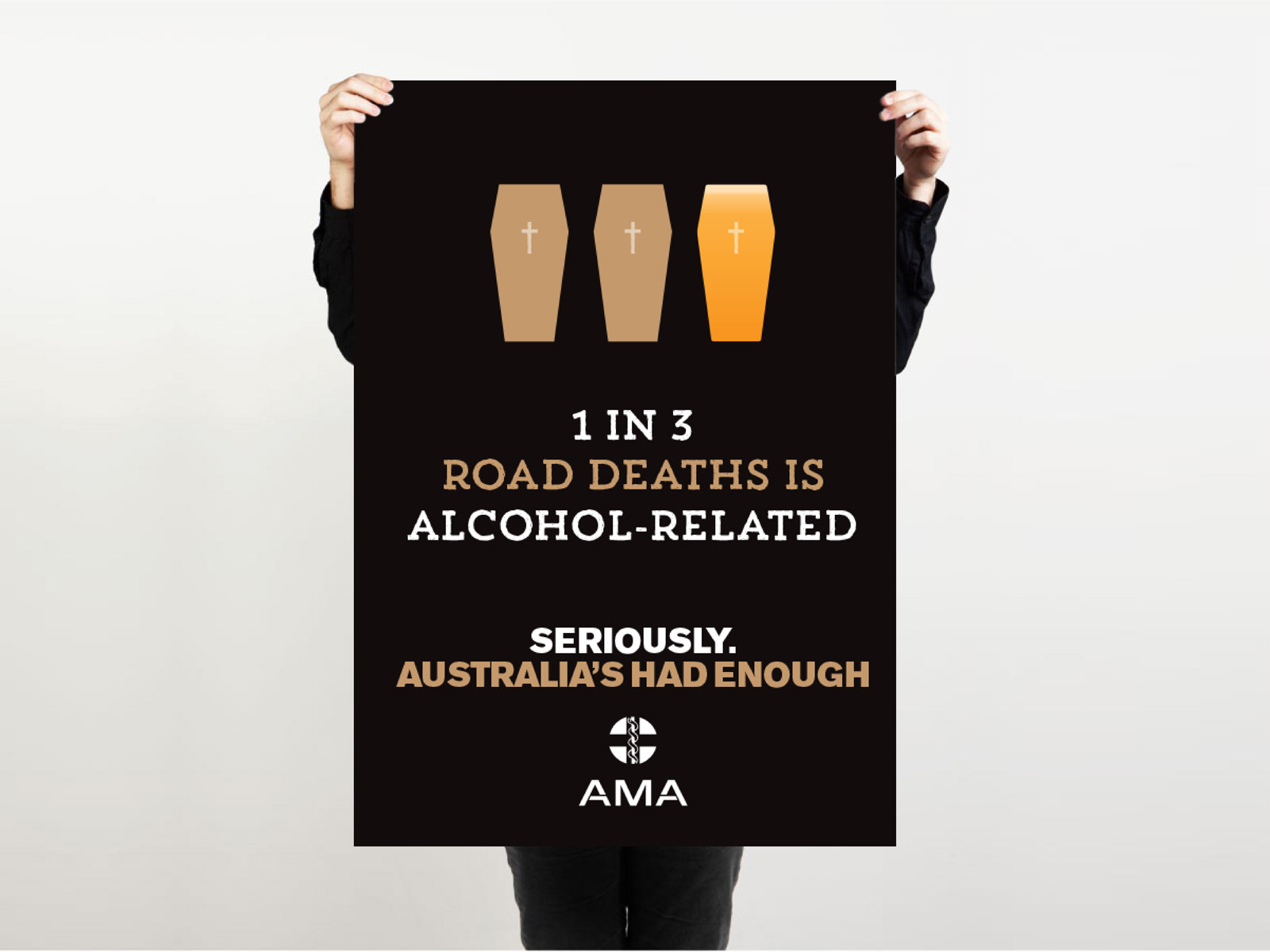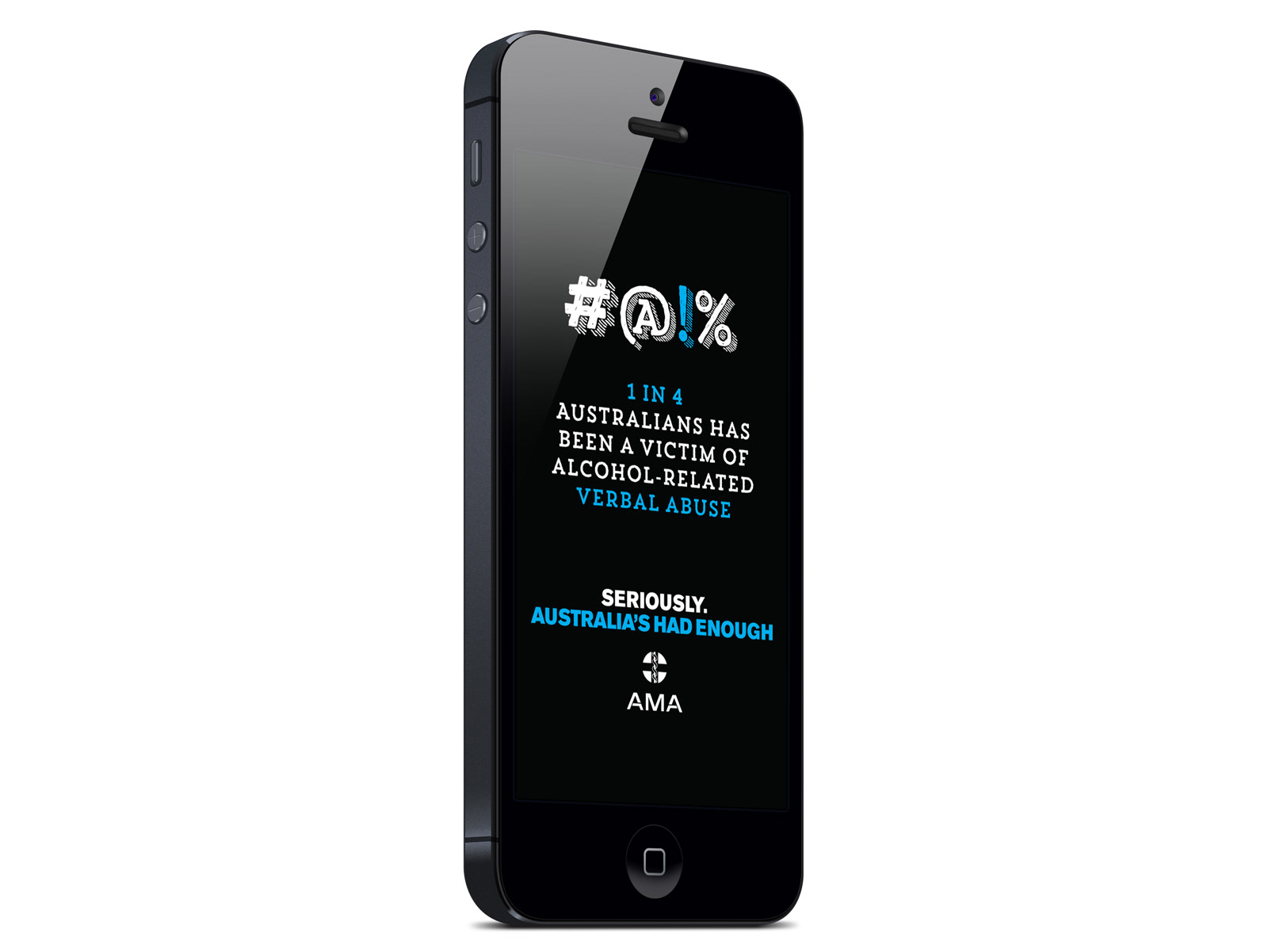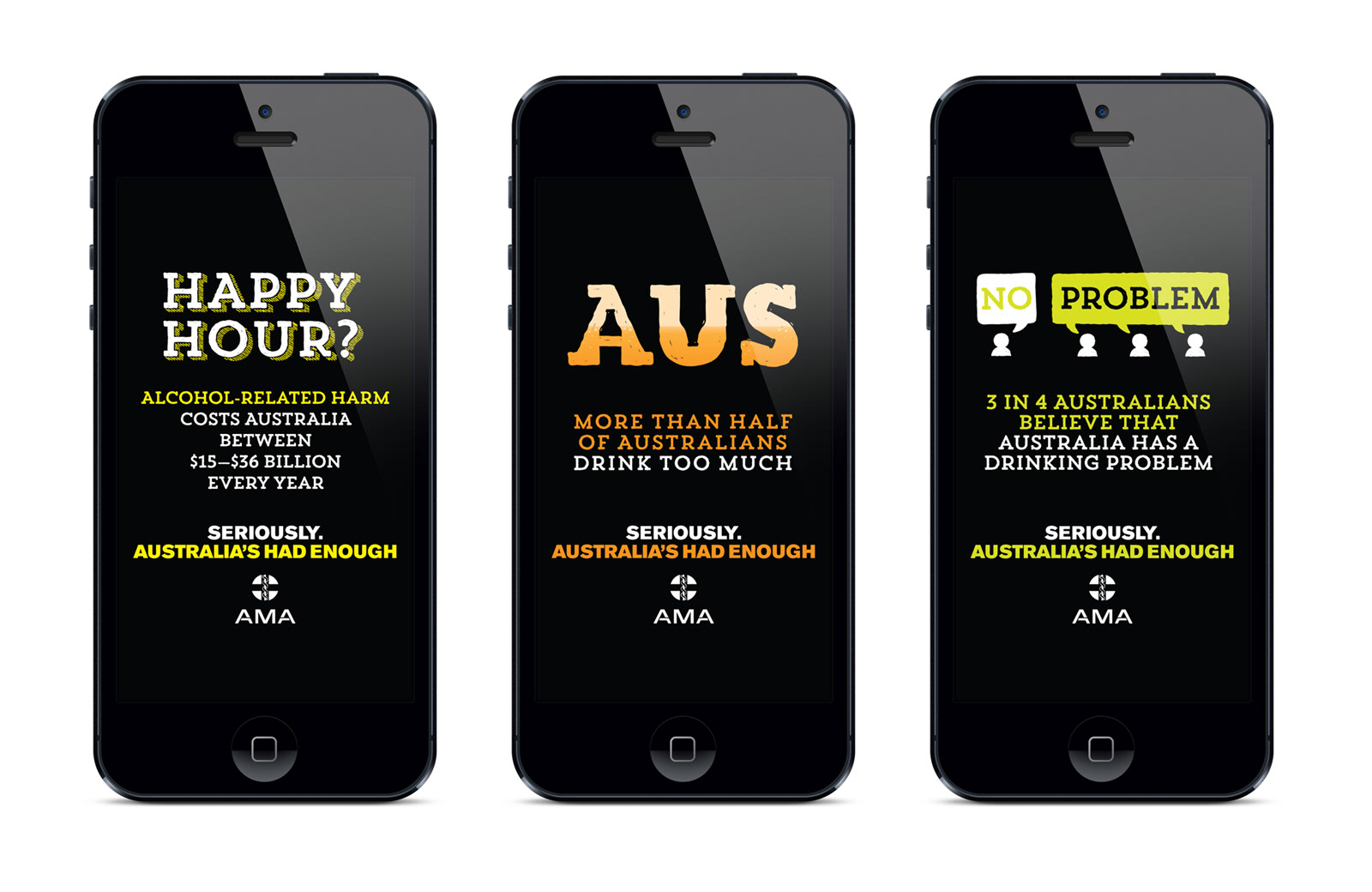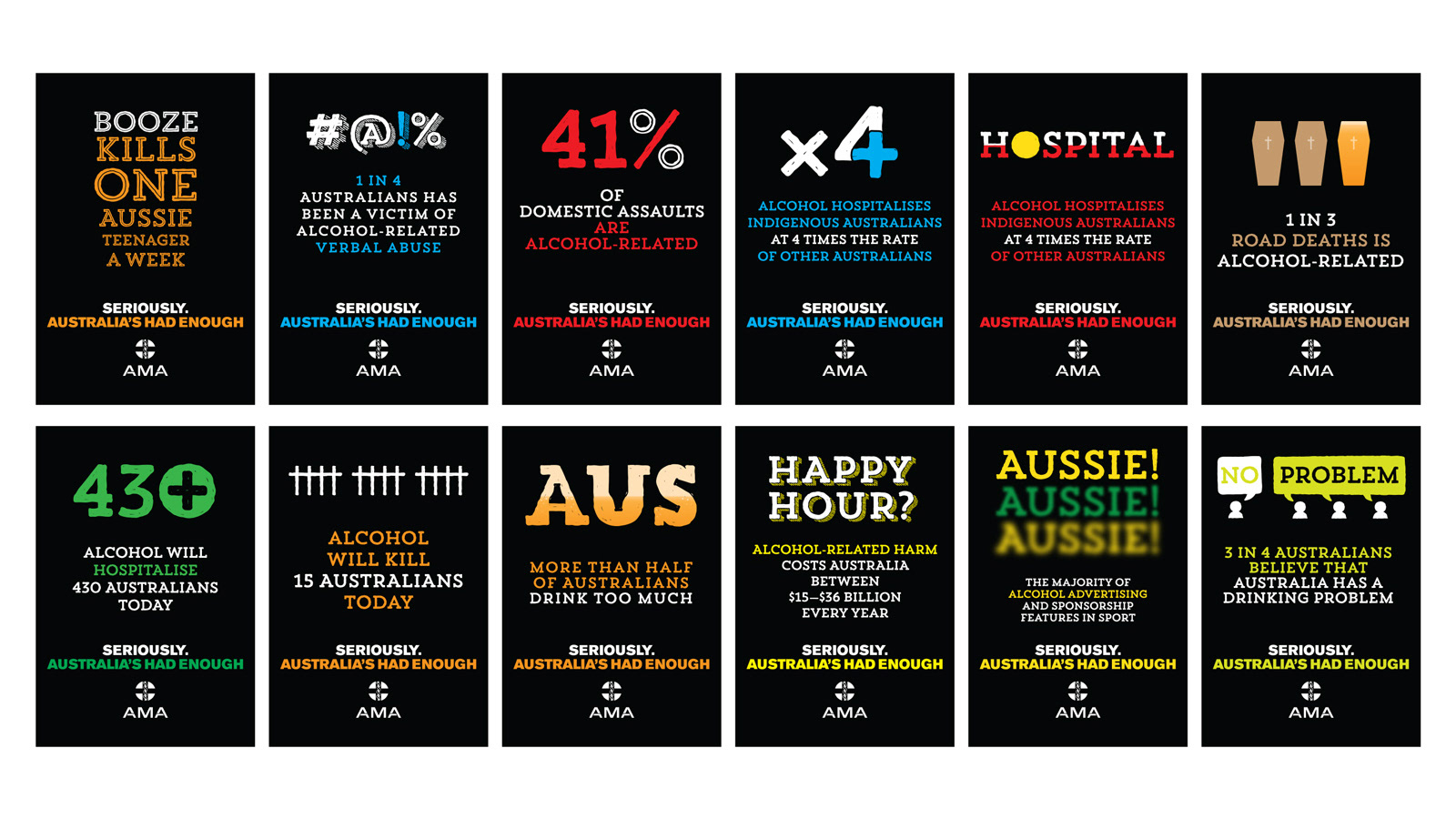 Prime Minister Tony Abbott refused to acknowledge the social and fiscal damage of alcohol abuse, across Australia, as a Federal issue. He preferred to consider it a State issue, and therefore do nothing. 
The Australian Medical Association disagreed with Mr Abbott. Very strongly. 
The AMA wanted put pressure on the Government by raising awareness of the profound effects of alcohol nationally (on the eve of a policy review). 
From the comprehensive facts and stats provided, Folk created a series of striking 'social media posters' for the AMA and like-minded parties to share and share on. Illustrative headlines, the fact/s, and sign-off. 
Tony Abbott was Prime Minister for 361 days.
At Folk, with
 designers Daniel Massey and Ben Trevaskis.