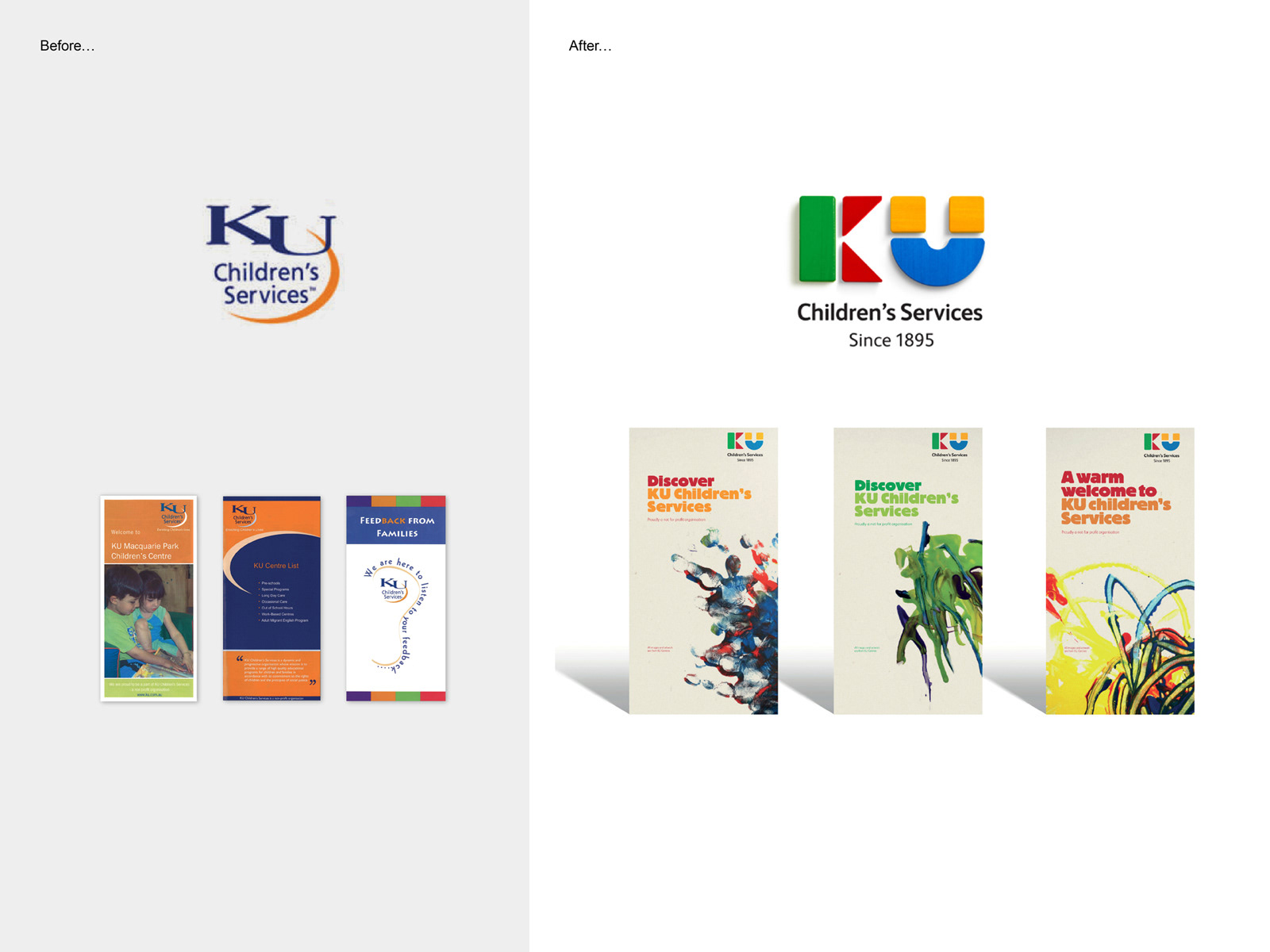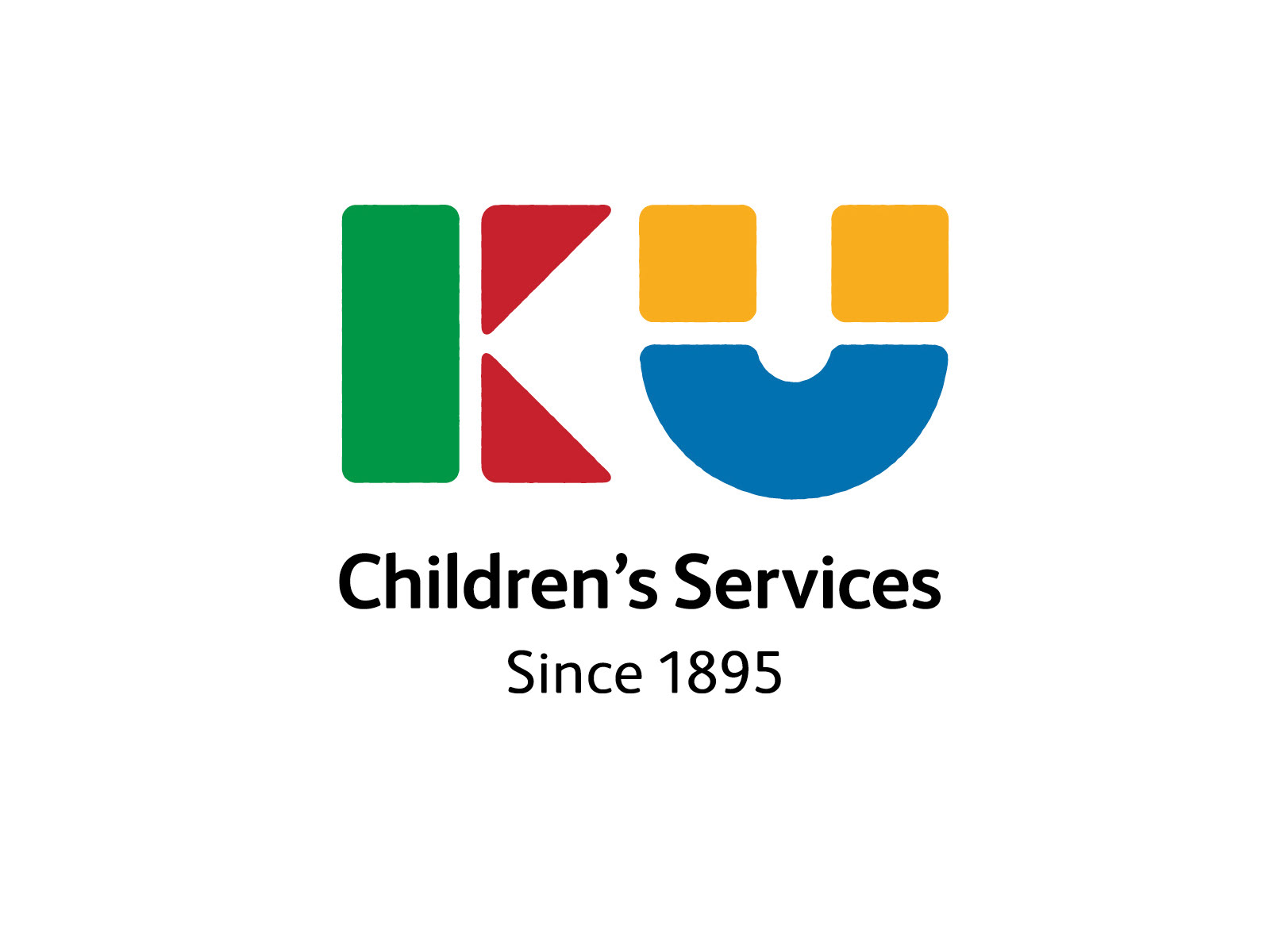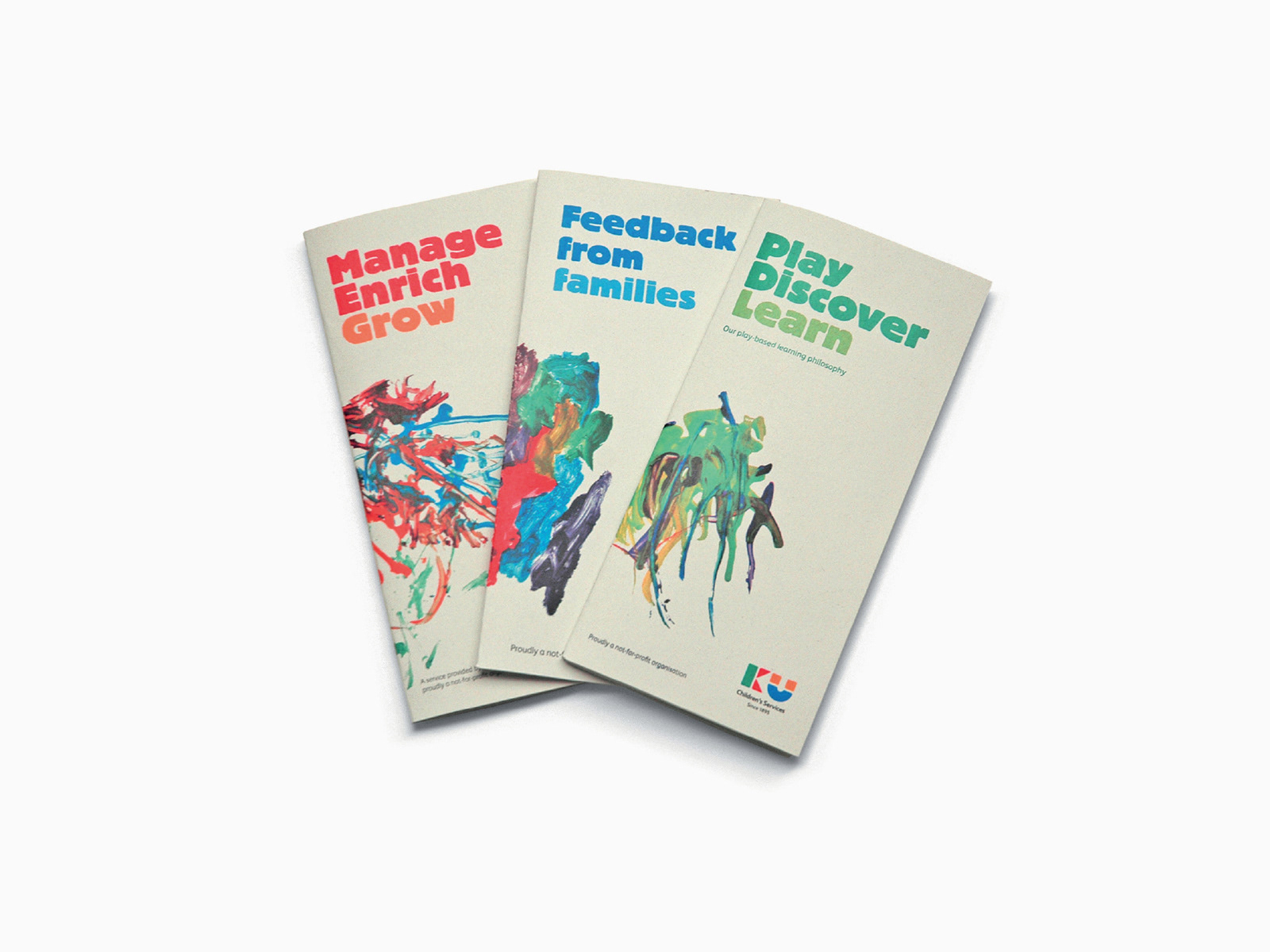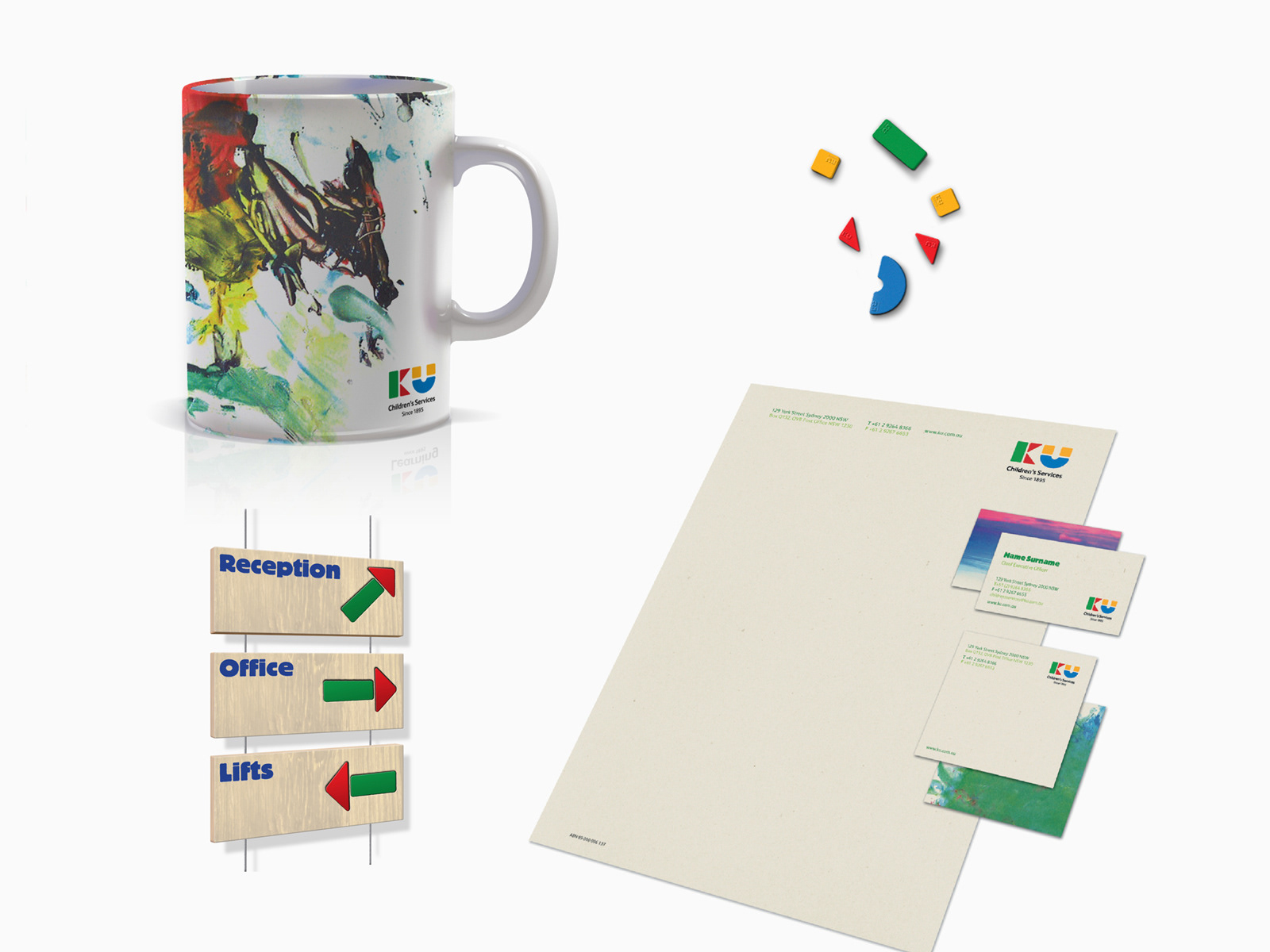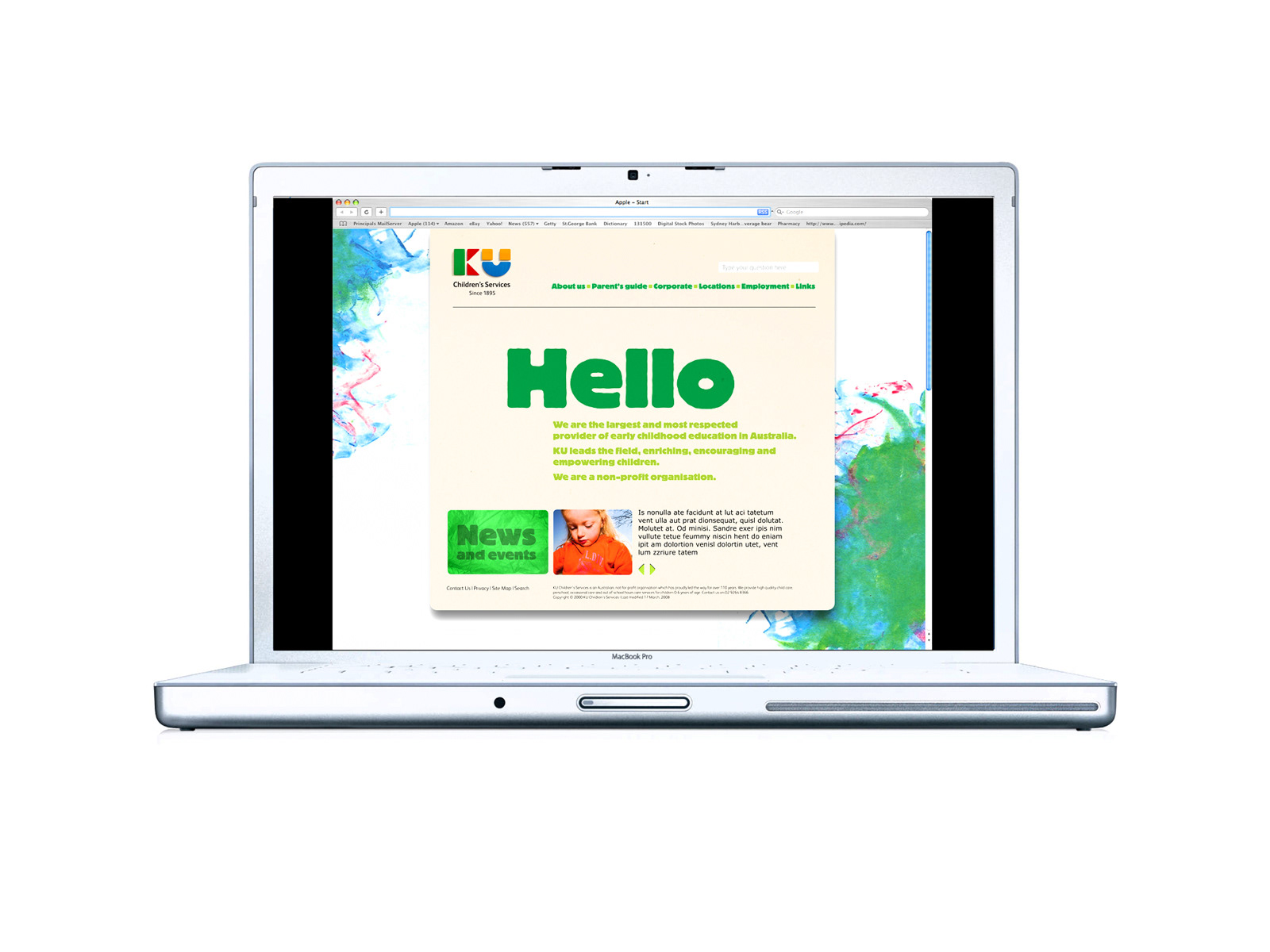 "Children are at the heart of everything we do."
KU is an educational organisation that practises 'play based learning'. We m
ade an association between organised and play, that focuses on the children. 
At the end of

every

day's play, the children's hands-on creations are photographed and become a slideshow for the children and parents to see. Literally, most of the work was done for us. 
Brand identity, with designer Nigel Macquet, at Principals. 2005.